Varietals
A TASTE MADE OF MANY FLAVORS.
Everyone talks about varietals, but does everyone knows what a varietal is?
Varietal is what we call the grape variety destined for winemaking and not for immediate consumption. Like climate and soil, the varietal type is essential for the quality of a wine. It is what gives personality to the wine. It is from its characteristics that we can define not only the type of wine but also the style.
And as in other regions, wines from the Setúbal Peninsula are also made from a selection of national and international grape varietals that, individually or combined with others, give birth to some of the best and tastiest portuguese wines.
White Grapes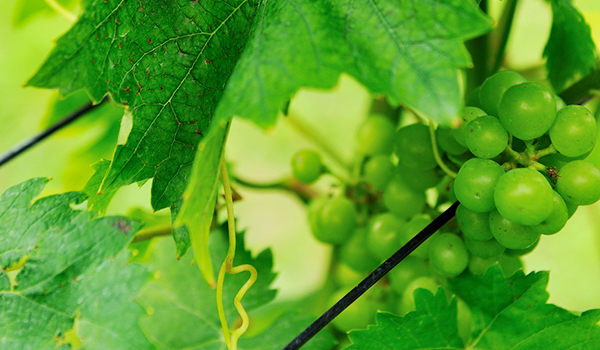 It is one of the oldest Portuguese varietals, with a long tradition, and the third most planted white varietal in the Setúbal Peninsula.
Of great nobility, it confers acidity, structure and an excellent ageing ability to the wines, the so-called ageing potential. It is widely used in batch wine (made with more than one varietal), to which it adds freshness, minerality and longevity, gaining elegance and complexity throughout its development. It is also widely used in sparkling wine production.
Characteristics:
It is characterised by its naturally high acidity.
In its aroma, mineral notes stand out as well as green apple, lime, and lemon.
Although there are different varieties of muscatel in the world, the Moscatel de Setúbal varietal is one that presents a large concentration and wealth of aromatic compounds, thereby providing memorable wines. Historical references indicate that it originated in Alexandria, and it is therefore often recognised internationally as the Muscat of Alexandria varietal.
Characteristics:
Typical aromas: citrus flower and peel, honey, linden, rose, lychees, pear, dates and raisin.
One of the most widespread white varietals in the country and, following the Moscatel de Setúbal, it is the most planted white varietal in the Setúbal Peninsula. Its versatility, early ripening and wealth of aromatic compounds are the basis for its popularity.
It is used in both foundation (only one varietal) and batch wines (more than one varietal), with good results, as well in the preparation of sparkling and fortified wines, as well as in late harvest.
Characteristics:
In its aromatic profile, tropical fruits, rose, linden, orange blossom, lime, lemon, and other lemony herbs are highlighted.
Other white varietals:
Antão Vaz, Verdelho, Chardonnay, Viosinho, Viognier, Síria, Malvasia Fina, Sauvignon, Alvarinho, Sercial, Rabo de Ovelha, Pinot Blanc, Moscatel Galego Branco, Tamarez, Semillon, Loureiro, Boal Branco and Encruzado.
Red Grapes
Other red varietals:
Trincadeira, Cabernet-Sauvignon, Alicante-Bouschet, Touriga-Franca, Merlot, Alfrocheiro, Tinta-Barroca, Tinta-Miúda, Tannat, Tinto-Cão, Petit-Verdot, Pinot Noir, Bastardo, Tinta-Caiada, Baga and Moreto.
Curiosities
Not every wine improves with time. There are wines that are created by winemakers in order to be consumed in a short time and these must be consumed quickly. Most counter-labels indicate the producer's suggestion about opening and storing the bottle.
In red wine, the reddish color is due to the extraction of pigments present in the bark of the grape. The white wine, however, is fermented without the bark and therefore is white. A good example is the sparkling wines made mostly with the Chardonnay and Pinot Noir grape varietals.
While the winemaker is the professional who works directly in the wine industry, coordinating and supervising the production, the sommelier is a specialist that assists the customers of a restaurant in the choice and harmonization of the best wines.
file_download How to read a label